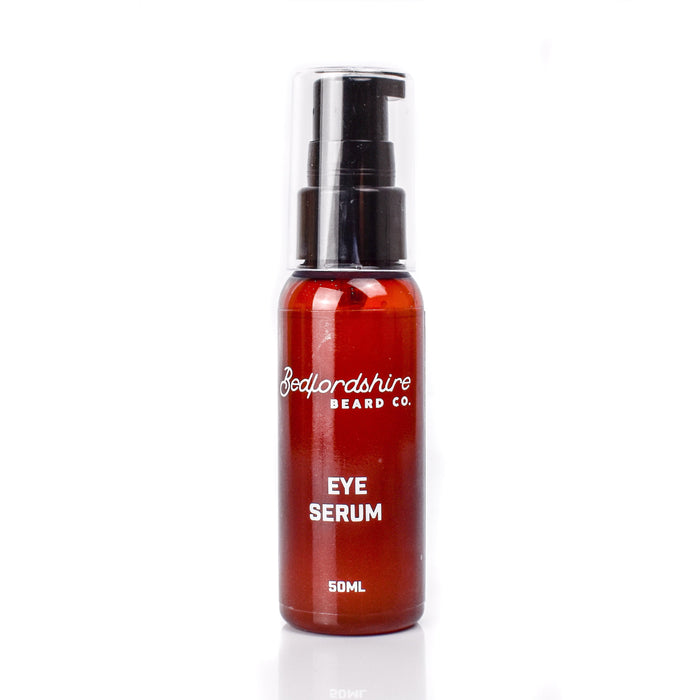 Hyaluronic Eye Serum 50ml
Reduce Fine Lines
Our Eye Serum fights early signs of ageing while minimising the look of puffiness and dark circles around the eyes. This smoothing serum leaves eyes feeling revitalised, refreshed and revived.
Hyaluronic Acid - Vitamin A with Arnica, Argan & Chamomile extract
Minimises Fine Lines and Wrinkles
Reduces visible pores & evens skin tone
Directions: Wash Face Thoroughly. Apply a small amount of gel onto the fingertips and gently massage into the skin. Using morning and night.
Ingredients: Distilled Water, Hydroxyethylcellulose, Aloe Barbadesis Leaf, Caprylic Capric Traglyceride, L Ascorbic Acid (Vitamin E), Hyalurinic Acid, Palmitoyl Tetrapeptide, Chamomile Extract(Flower Extract), Arnica Montana (Arnica Flower Extract), Argania Spinosa Karanel Oil (Argan Oil), Propylene Glycol, Allantoin, Polysorbate 20, Phenoxyethanol, Alpha Tocopherol.