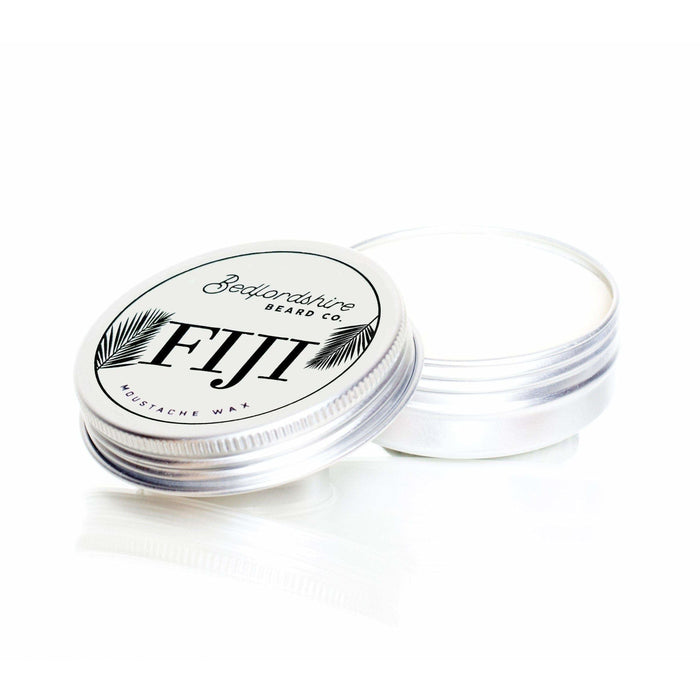 Fiji Limited Edition Moustache Wax
Our Limited Edition Fiji moustache wax is completely natural, no nasty petroleum jelly to be seen here!  With a nice strong hold, you can tame and style your tach into a masterpiece.
Top notes of pineapple bring through creamy coconut and other exotic fruits.
Directions for use: Warm the tin with a hairdryer or keep in a pocket to soften the product.  Using the back of your nail, scrape the wax out and use sparingly until the desired style is achieved. 
Ingredients: Cera Alba, Lanolin, Parfum
Allergy Info – Please perform a patch test before use.  Whilst our waxes are 100% natural, they may contain allergens to certain individuals.