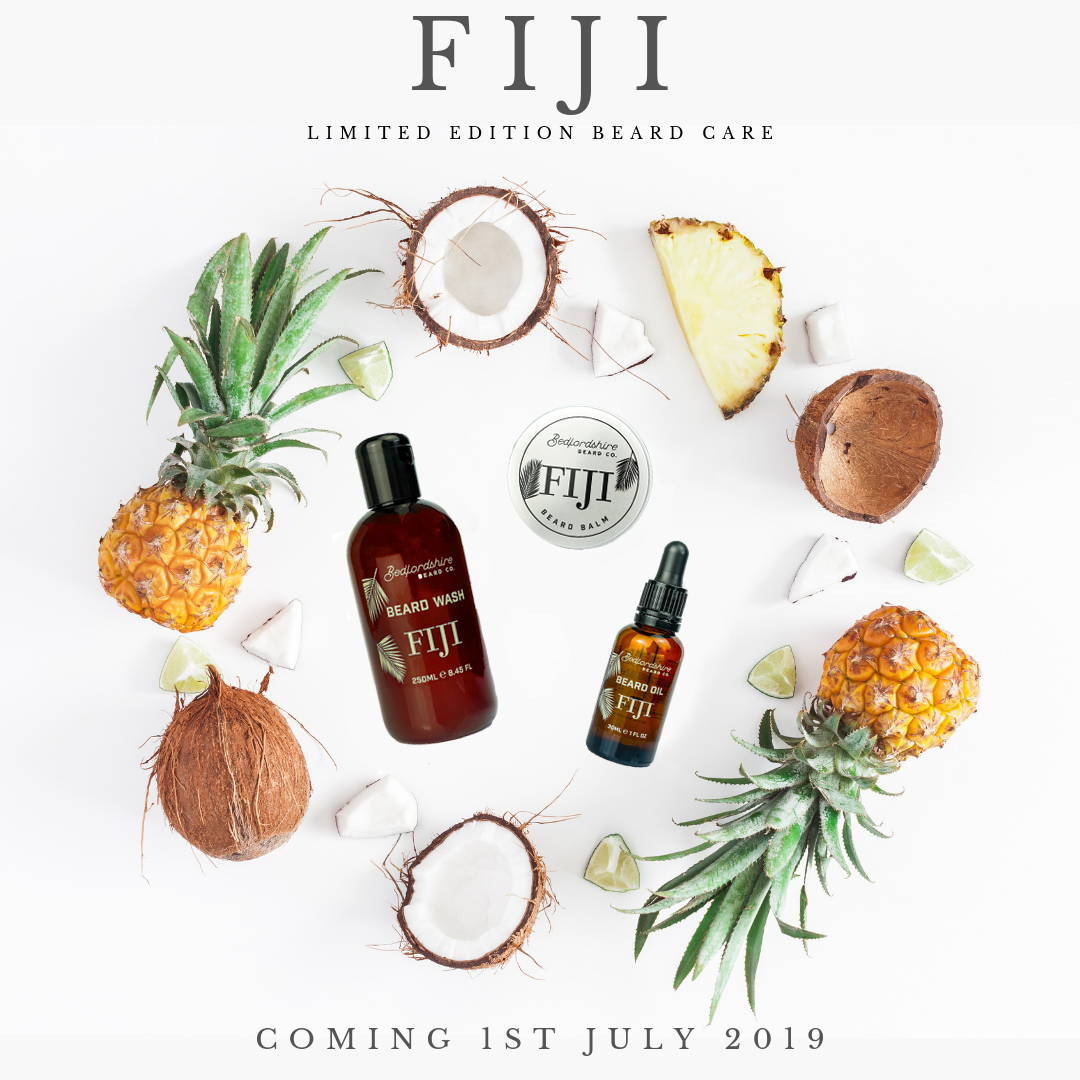 Sign up to get the latest news!

Our Limited Edition Fiji beard oil has been carefully blended using our signature base oil, with ingredients such as apricot kernel, hemp seed, and jojoba to name a few, your beard and skin will be deeply conditioned.
Notes of sweet pineapple and creamy coconut along with other exotic fruits. All oils are handmade in-house in small batches. Our oils can also be used for shaving and keeping those cheek lines sharp.
Softens & Moisturisers Beard Hair
Keeps Facial Skin Flake Free
Scented With Exotic Fruit
Allows You To Style Your Beard As Desired
What our Beta Testers are Saying

Jamie
An amazing new scent. It will really suit the lovers of the current mango or vanilla scent. I'm a bit gutted this will only be around until it's sold out. Please make it part of the lineup

Dan
A lovely sweet which is true to its name. A huge mixture of the exotic fruits of a sunny holiday abroad. The perfect summer scent.

Gary
This has upped Bedfordshire Beard Co's best scent mango. It's like mango with an extra exotic explosion.
Be quick guys, this is going to disappear quickly!
Sign up to the next news!

Do you have any queries? Get in touch!