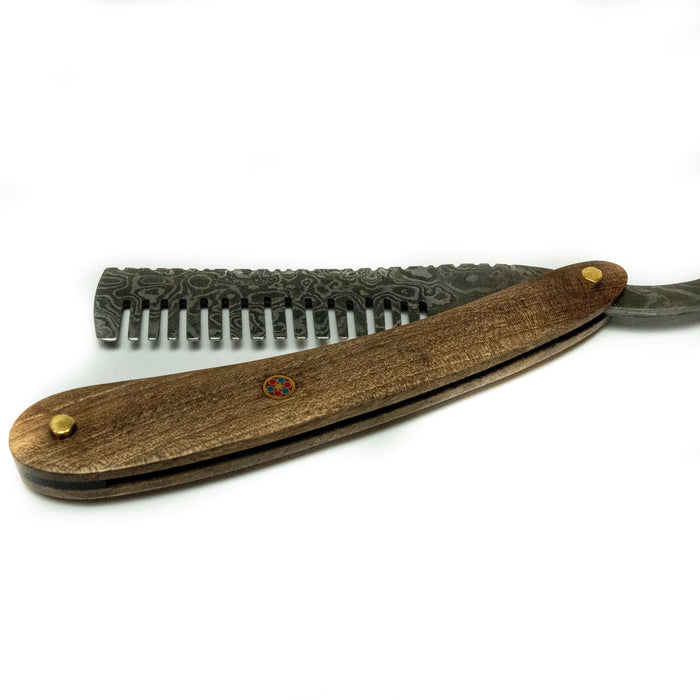 Damascus Steel Cut Throat Comb
225 layers of 15N20 1095 Steel make up the beautiful pattern on the surface of the comb. The smooth teeth of the comb also help to glide through your hair.
Presented in a handmade leather pouch to keep your comb looking tip top for the rest of it's days. 
Limited to a small run of 10. Be quick before they sell out.