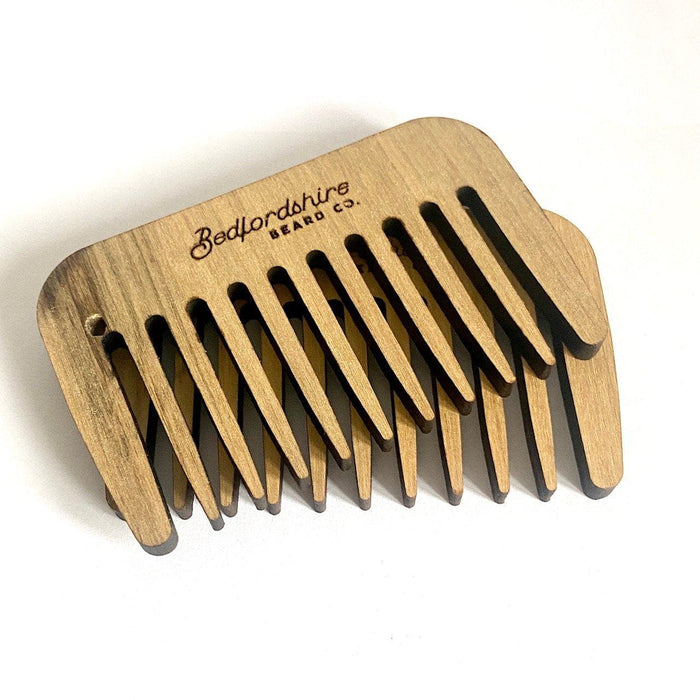 Factory Seconds Walnut Wide Tooth Comb
Sadly we had a delivery on sub standard combs in regards to a wood worm hole on 2 of our combs. Therefore we're selling these off for an absolute steal. 
Sold as soon with no refunds
Our laser cut solid walnut beard comb is great for detangling your beard without damaging or snagging the hairs. Hand oiled. 
Dimensions : W 9.5cm, H 6cm
*Please do not keep in your pocket as it may break when you sit down*