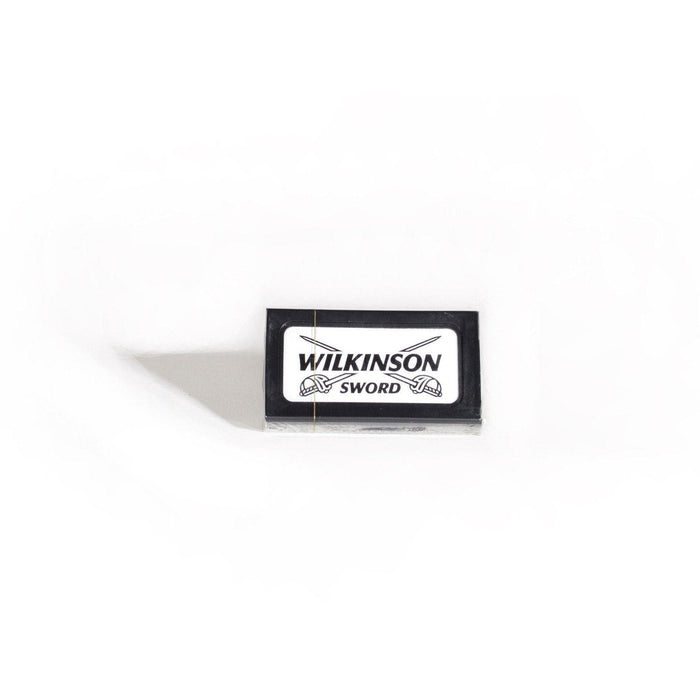 Wilkinson Sword Double Edge Blades
Pack of 5 Wilkinson Sword Double Edge Razor Blades

Superb quality blades made with a triple coating process; chromium to resist corrosion, ceramic for added durability, and PTFE for less irritation. The result is a blade that maintains its edge even longer than stainless steel for an incredibly smooth, close, and comfortable shave.
Suitable for double edge razors and cut throat razors. To fit in a cut throat razor snap in half lengthways.
Manufactured in Germany.