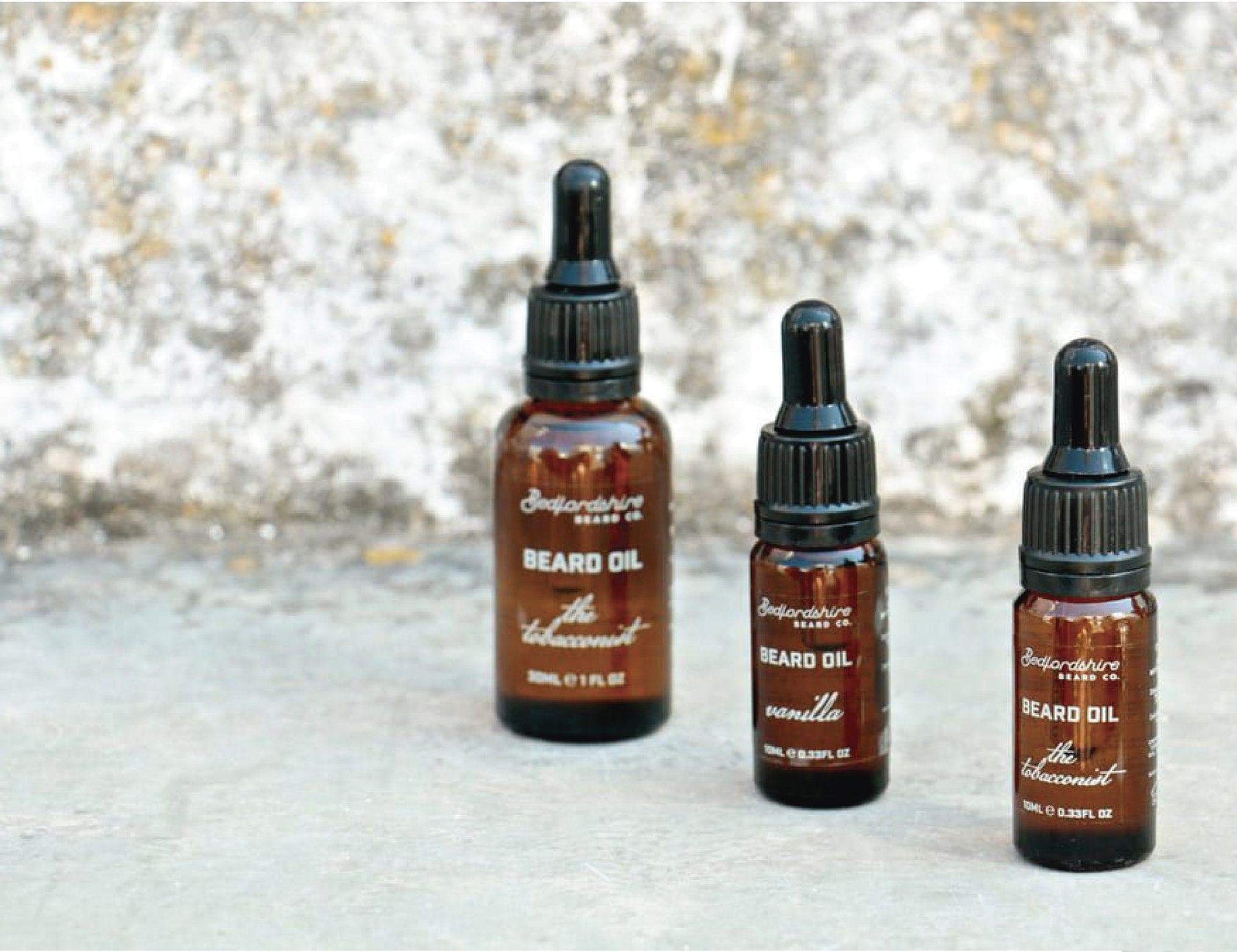 Beard Oil | Why you should choose a natural product
Many men have not yet included beard oil in their daily care routine. But you must! And quickly. Cure that wiry beard & moustache and soften your hairs & skin.

The oil softens, nourishes and moisturizes the beard. The results are immediate and long-lasting. However, not all products are equally effective. Some commercial oils contain substances that can damage the hair or dry the skin.

Benefits of Natural Beard Oil
Have you ever heard of jojoba oil? Or grape seed?

Well, they are oils with properties that will revolutionize the appearance of your beard naturally and without aggressive chemicals that leave fragile, brittle and lifeless hairs.

These ingredients are high-quality (and it does not mean that prices are necessarily higher).

First of all, do you know the benefits of an oil in your beard? When you start using it you will feel it is easier ...

Model the beard;
Have a smoother beard and stronger strands;
A Beard with a pleasant smell;
A bright beard and with a healthy look;
Beard and facial skin without signs of irritation, dandruff, and peeling.

It makes sense to start using oil, right? Let us now see how a natural beard oil contains these unique substances - especially when compared to a commercial oil.  Returning to jojoba and grape seed oils...

2 types of natural oils essential for a healthy beard

1. Jojoba oil
It is rich in vitamin E, very important for the treatment of skin, hair and beard hairs. It also has antifungal properties, that is, another weapon in the fight against fungi that sometimes settle and cause skin irritations and dandruff problems.

The jojoba oil controls the oiliness and gives the beard shine. It is also an antioxidant. It protects the skin and slows down aging, so not only do you have a beautiful, masculine beard, you have healthy, youthful looking skin. 

2. Grape seed oil
Can be used on all types of beards, even with more oily skins. It is a lighter, more liquid oil. Leaves the beard strands hydrated and loose. As a result, it becomes much simpler to comb and untwist the hairs.

This ingredient is part of several oils available in our products. The grape seed oil also prevents the hair from falling out of the beard and treats the split ends.

Natural beard oil versus commercial oil
More and more consumers opt for natural products.

In some cases, the chemical components present in the formulas of products sold on large surfaces are too aggressive (such as alcohol and methanol). Moreover, they do not give the beard, nor the skin, the nutrients they need to grow with strength and vitality.

It's better to bet on a natural oil. Prices do not differ that much either. And even if it's a bit more expensive, the investment pays off. 4 to 6 drops, in each application, is enough to hydrate the beard deeply throughout the day.

You can't hide a badly conditioned beard, so start your first steps to a better beard.

Short, medium or long beards, or men with a mustache's ... All benefit from natural beard oil.