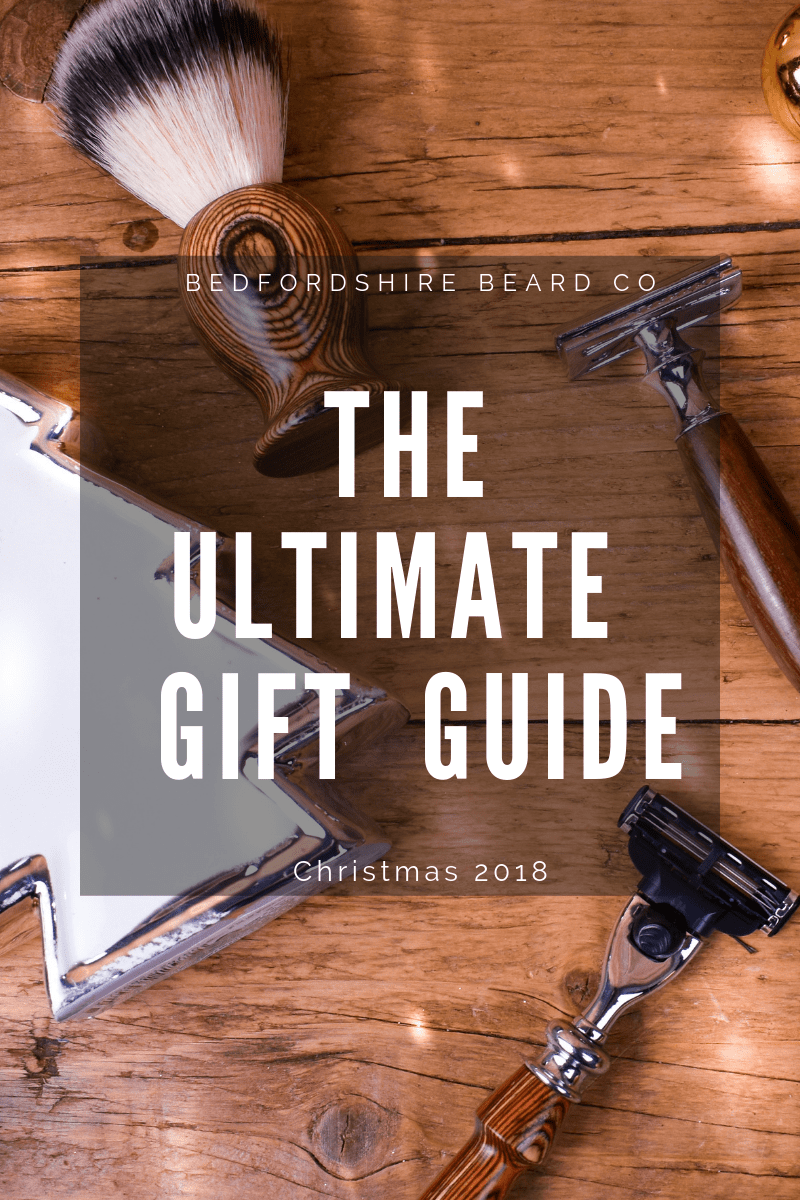 The Ultimate Gift Guide | Christmas 2018
The Ultimate Gift Guide
Christmas 2018
---
Haven't started shopping yet? Yeah, neither have we. Here's our 2018 gift guide for all budgets, ranging from £7-£55 there's something for everyone (even the dreaded office Secret Santa). Happy shopping!
It's the most wonderful time of the year!! Well, that's if you enjoy the festive season. We love it here at Bedfordshire Beard Co HQ but we know it's not everyones fave, especially not the shopping aspect, so we've complied an extensive gift guide to make your life a wee bit easier. Choose your budget - low, mid, high, and we'll show you our favourite festive picks for the gentleman in your life! Easy as (mince) pie!
No more stealing from the ladies toiletery bags guys! The award winning Barber Pro range will have him looking 10 years younger (okay, thats not a guarantee) leaving your skin refreshed after all the office parties, I'm sure it will be appreciated. Prices range from £1.95 (x1 sachet).
Options for the bearded gent - our mini sizes of our best selling oils, balms and washes. Each are available in our six signature scents prices ranging from £6 (10ml oil)
Our selection of mid range goodies cover all bases, with items to suit any man. The Barber Pro Skin Revival kit boasts the essentials for a nice pamper session, priced at £12. Our shaving brush is perfect for those who like to keep it old school - we use synthetic bristles so it's also vegan friendly. We revamped the wide tooth beard combs and now have these walnut beauties, laser cut and oiled by hand. Then there's the old faithfuls - beard & shave oil, beard balm and our recommended by GQ beard wash. Check out the reviews, they speak for themselves!
These are the gifts for those who most definitely find themselves on the Nice List this year. Our Deluxe Beard Gift set contains all you need for the perfectly groomed beard, available in six scents with the additional extra option of including a beard wash (£50/55). With the option to choose between three razor types - the cut throat shavette, traditional saftey razor or the mach 3 - our Traditional Shave Set is a classic (£50). Mr Picky? Give him the gift of options with our multipacks, both featuring our signature smells - perfect! Both priced at £30. If his toiletries are slowly taking over the bathroom we have just the thing, our buffalo leather washbag will help contain the goodies and looks pretty at the same time (£45). Our razors cover all styles of shaving, from traditional to cartridge and each boast stunning hand finised wooden handles coveted by all who lay eyes on them (£25).
So there you have it, our top picks for the modern gent this Christmas. Remember to tag us in your pics on the big day! From us & ours, to you & yours, we hope everyone has a wonderful time over the festive period
— Caitlin & Tom