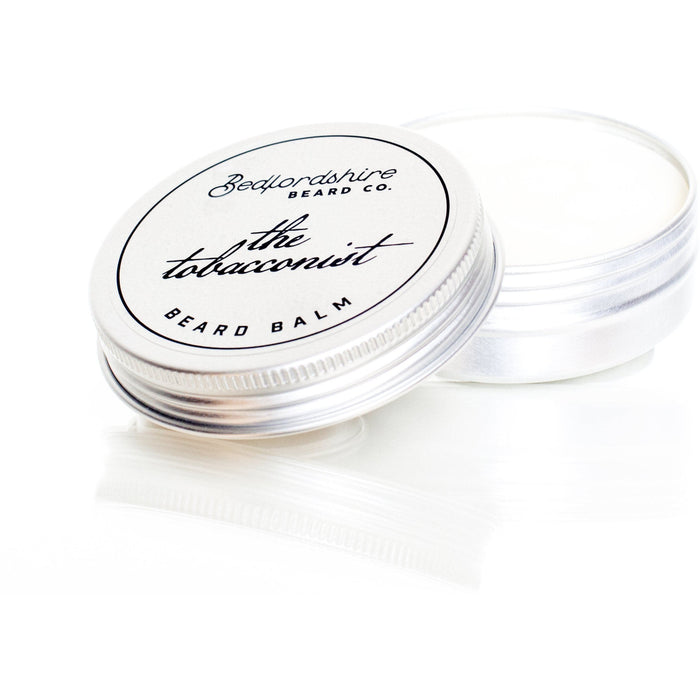 The Tobacconist Beard Balm
Our beard balms have been created using a blend of the finest oils, butters and waxes to deeply condition the beard whilst giving a light hold.  All balms are made in-house and hand poured in small batches.
Directions for use:
Scoop a pea sized amount and massage into palms until liquified, then massage through beard ensuring to reach the skin underneath.
Scent: 
The Tobacconist - take a step back in time with this scent, reminiscent of a gentlemen's club in the early 1900's. The spicy yet sweet fresh Tobacco mixed with creamy Vanilla and finishing with an extra kick of Black Pepper is the perfect fragrance for the modern gentleman.
Ingredients:
Butyrospermum parkii (shea butter), Cera Alba (beeswax), Prunus dulcis (almond oil), Vitis vinifera (grapeseed oil), Canabis Sativa (hemp oil), Prunus armeniaca (apricot kernel oil), Simmondsia chinensis (Jojoba oil), Nicotiana tobacum (tobacco oil), Piper nigrum (black pepper oil), Parfum. 
Allergy Info – Please perform a patch test before use.  Whilst our balms are 100% natural, they may contain allergens to certain individuals.