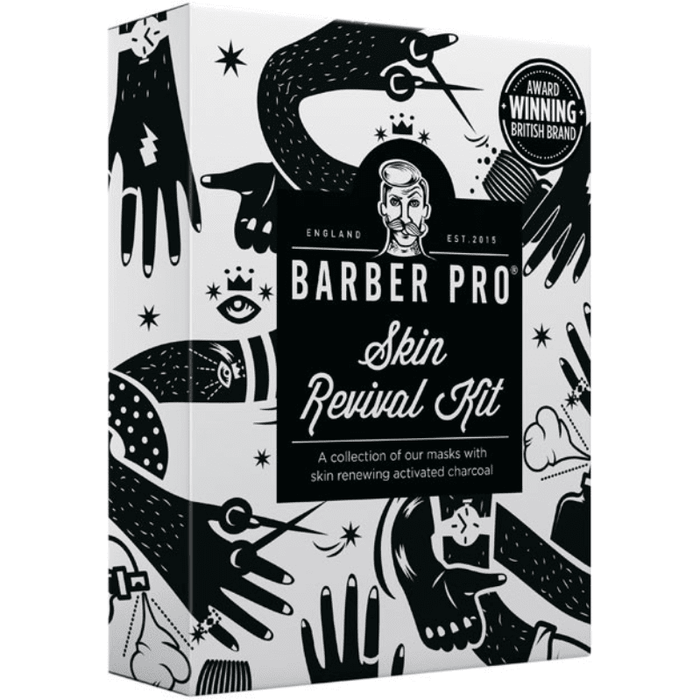 Barber Pro Skin Revival Kit
Everything you need for a fresh looking, clearer appearance.  Activated Charcoal purifies the face while Collagen brightens and rehydrates the skin.
Set Contains:
1 x GENTLEMEN'S SHEET MASK

1 x UNDER EYE MASK

1 x FOAMING MASK

1 x FACE PUTTY PEEL-OFF MASK
How to use
Apply FOAMING MASK and leave on the face for 10 minutes until fully foamed. 

Place UNDER EYE MASKS under the eyes ensuring the smallest end of the mask sits closest to the nose.

Once the UNDER EYE MASKS are in place apply a thin layer of FACE PUTTY PEEL-OFF MASK around the T zone section of the face and around the UNDER EYE MASKS. Wait 15-20 minutes until fully dry and elastic, remove in an upward direction starting at the chin. Next remove the UNDER EYE MASKS.

Once the face is clear, apply the GENTLEMEN'S sheet mask for 15 minutes.